Insure Your RV
Whether your RV takes you all over the country or is your home away from home on weekends, it is an important and often valuable asset for you and your family. As such, insuring your RV with a quality insurance product which gives you adequate protection is a must.
Protect your RV with the right Insurance
With decades of understanding and listening to our customers experiences, Searle's RV know the insurance products which will keep you safe on your journeys and provide the peace of mind you need before taking your new or used RV, caravan, or pop top on the road.
Together with CIL, RACQ, Suncorp, AAMI, Let's Go and other major insurance brands, we can help you find an insurance product that gives the right level of protection at the right budget.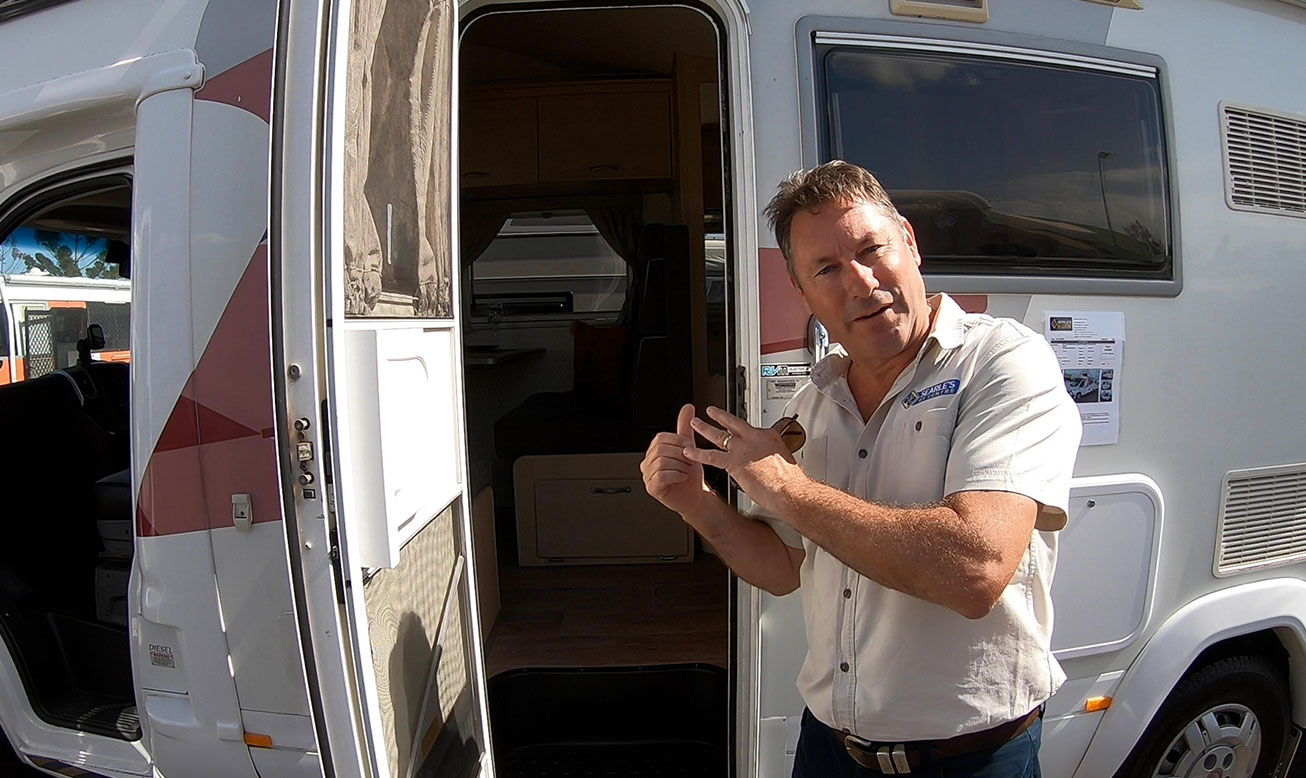 Benefits of CIL Caravan Insurance
About CIL Insurance?
CIL have supported Australia's caravan and RV owners since it was established in 1962. They are Australia's leading caravan and RV insurance specialist.
They provide insurance cover for Caravans, Motorhomes, Camper Trailers, Slide-ons even Transportable Homes and Horse Floats.
CIL can provide cover for your caravan anywhere in Australia against:
Hail, storm (including cyclone) and flood
Accidental loss or damage
Theft and attempted theft
Fire and explosion
Motor burnout
Caravan Insurance
At no extra cost, you are also covered for:
New caravan after a total loss for caravans less than 2 years old.
Alternative accommodation expenses up to $150 a day if your caravan is not fit to live in following a collision or impact or a loss.
Up to $1,000 included contents cover.
Authorised emergency repairs if your caravan cannot be towed after a collision or impact.
A 10% discount if you have an AL-KO Electronic Stability Control device fitted to your caravan.
Reasonable costs to collect and deliver your caravan back to you following a collision or impact repairs, if the repairer is more than 100kms from your home.
Removal and storage of your caravan after a collision or impact if it cannot be towed.
$20 million caravan legal liability and $20 million personal liability. CIL can also insure caravans permanently on-site.
Veterinary expenses for your injured domestic pet up to $500
Choice of a higher excess to reduce your premium.
CIL Insurance is a trading division of AAI Limited ABN 48 005 297 807 AFSL 230859, the issuer of the insurance. Registered Office, Level 23, 80 Ann Street, Brisbane QLD 4000. The information above is not intended to imply any recommendation or opinion about a financial product. AAI is the issuer of CIL branded products. Please consider the Product Disclosure Statements available at www.cilinsurance.com.au before purchase. The Target Market Determination is also available on their website.
We can help you take care of more than just the perfect vehicle!
Discover how we can assist with caravan finance and insurance, and the confidence of knowing you're working with a trusted Caravanning Qld industry member. If you're ready to get going and start towing, we can help you with your buying journey every step of the way.