The Story of the Museum
I remember being a kid and sitting around listening intently while my father shared stories with his mates. These guys knew so much about vans they could tell the year a caravan was built by the type of clip that holds the blinds closed.
They would share stories about the industry, popular trends, and laugh about good times spent on the road or at caravan shows. Like many industries, as the generations pass the stories fade and we risk losing this rich history.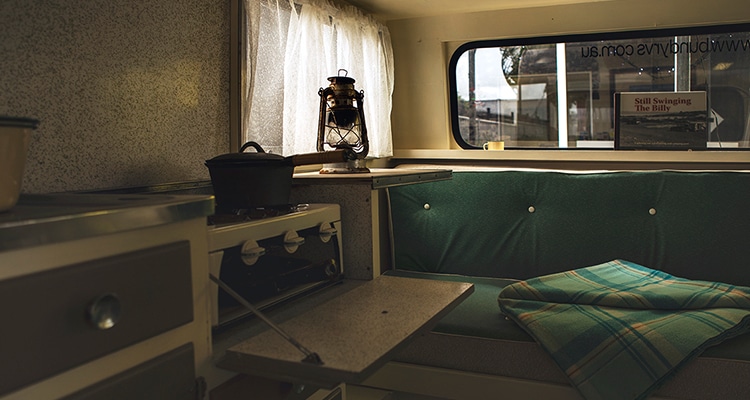 That's why I am passionate about preserving some of this history in the Caravan & Motorhome Museum.
Since starting the project, the collection of items, stories and caravans has grown steadily. These items are not for sale, they are there to be admired, enjoyed and start conversations.
My dream is that the museum will outgrow its space at Searle's RV Centre and be large enough for its own purpose-built museum site.
How You Can Help
While I am always on the lookout for vehicles to add to the museum, we also want to keep filling the cabinets with items of interest.
If you have anything old that is associated with the caravan industry, I'd love to hear from you. They could be parts, or simply photos of past adventures. If you have a special story you would like kept for posterity, we welcome those too.
Thank you. Be sure to drop in when you are in Bundaberg.
– Ben Searle
Australian Caravan Museum Gallery